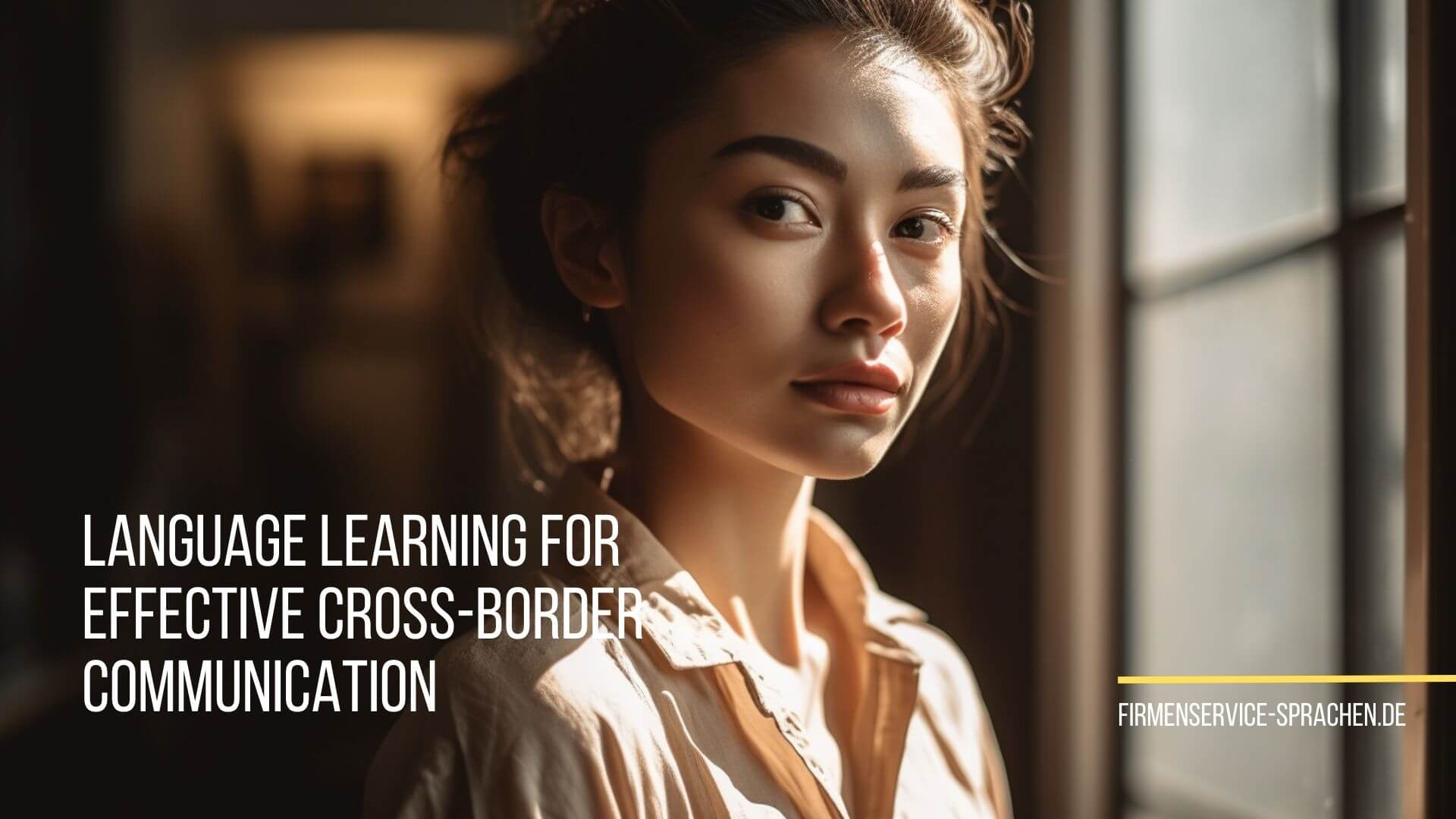 Building Stronger Teams With Language Learning
Effective communication is the cornerstone of any successful team. In today's globalized world, where teams often consist of members from different countries and backgrounds, language barriers can hinder effective collaboration and productivity.
Language learning offers a unique solution to this obstacle by facilitating communication and fostering cultural awareness and empathy among team members.
This article will explore how language learning can build stronger teams. Drawing on language acquisition and team building research, we will examine the benefits of multilingualism for teamwork, strategies for incorporating language learning into team development programs, and case studies of companies that have successfully implemented these approaches.
By the end of this article, you will understand why investing in language learning is an investment in your team's success.
Table of Contents
The Importance Of Communication In Teamwork
Effective communication is a crucial element in the success of any team. Whether for collaboration, problem-solving, or decision-making, clear and concise communication can make the difference between an efficient and chaotic operation.
However, language barriers are often seen as a hindrance to effective communication among teams composed of members from different cultural backgrounds. Language barriers can lead to misunderstandings and misinterpretations that may result in conflicts and delays.
This is why developing effective communication techniques that address these challenges is essential. One approach would be to use simple language that avoids technical jargon or slang terms that everyone on the team may need help understanding. Additionally, active listening skills should be emphasized so each member feels heard and understood. By addressing language barriers through effective communication techniques, teams can work collaboratively towards achieving their shared goals efficiently.
Multilingualism as a tool for team building goes beyond just breaking down language barriers – it opens up opportunities for cultural exchange and learning. Multilingualism has become increasingly valuable in today's globalized world, where businesses operate across borders. It allows individuals to communicate effectively with clients or colleagues who speak other languages while adapting to diverse cultures more easily.
Multilingualism promotes diversity within teams which translates into increased creativity and innovation due to access to different perspectives and ideas. The following section will explore how multilingualism can be incorporated into team-building strategies for better outcomes.
Multilingualism As A Tool For Team Building
Multilingual teams have numerous advantages over monolingual ones. The Benefits of Multilingualism include the ability to communicate with clients and colleagues in their native language, making it easier to build trust and establish relationships.
Additionally, multilingual employees are better equipped to handle international business dealings, which can lead to increased revenue and growth opportunities for companies. Furthermore, learning a new language helps individuals develop cognitive skills such as problem-solving, multitasking, and memory retention, which contribute positively to team productivity.
Cultural awareness is another crucial aspect that contributes to building stronger teams through language learning. When employees learn a new language, they also gain exposure to different cultures and ways of thinking. This promotes empathy and understanding among team members, leading to improved team communication, collaboration, and conflict-resolution skills.
Cultural awareness also creates an inclusive work environment where diverse perspectives are valued, thus enhancing creativity and innovation within the team.
Strategies For Incorporating Language Learning Into Team Development Programs
As the saying goes, 'Teamwork makes the dream work.' But what happens when your team comprises individuals from different cultural backgrounds with varying levels of language proficiency? Cross-cultural awareness and language learning are the keys to building a solid and cohesive team.
Incorporating language learning into team development programs can effectively enhance communication and foster understanding among team members. One strategy is through language immersion programs where team members are fully immersed in the target language environment. This allows them to gain linguistic competence and cultural insights that enable them to appreciate their colleagues' perspectives better.
Moreover, such programs provide opportunities for employees to form meaningful relationships outside of work, creating a sense of camaraderie that translates positively into teamwork. By employing strategies that promote cross-cultural awareness and language acquisition, organizations can create an inclusive workplace culture where all employees feel valued and respected regardless of their background or linguistic ability.
As discussed earlier, incorporating language learning into team development programs has far-reaching benefits for employers and employees. This next section will examine case studies of companies successfully implementing such initiatives within their organizations. Through analyzing real-life examples, we aim to provide practical insights into how other organizations can replicate their successes while adapting to the unique challenges they may face.
Case Studies Of Companies That Have Successfully Implemented Language Learning
The benefits of language learning in improving team dynamics and productivity have been recognized by many companies worldwide. Several case studies demonstrate that implementing language training programs for employees can lead to increased employee engagement, more vital communication skills, and improved productivity.
One such example is the company Siemens AG. The German multinational conglomerate invested heavily in language training programs for its global workforce to improve cross-border collaboration and communication across departments. They found that employees who underwent language training were more engaged with their work, leading to a 12% increase in productivity compared to those who did not receive additional language support.
Additionally, they reported higher job satisfaction levels among employees who participated in these programs.
Other companies like Apple Inc., Amazon.com Inc., and Coca-Cola Co. also introduced similar initiatives with remarkable results: better colleague relationships, higher morale among staff members, and an overall sense of unity within diverse teams. These successes prove that investing in language learning can be crucial to building a productive workplace culture where all employees feel valued and supported.
Investing In Language Learning For Your Team's Success
Successful companies understand that investing in language learning for their employees can lead to a stronger and more productive team. Through case studies, we have seen how language training has improved communication and collaboration within teams and increased employee engagement and retention rates. However, the benefits of language learning go beyond just enhancing teamwork.
Studies have shown a significant ROI of language training for companies. Employees proficient in multiple languages can help businesses expand into new markets, build better relationships with international clients, and increase overall revenue. Additionally, language skills can give employees a competitive edge regarding job opportunities and promotions within the company. Investing in language learning improves the success of individual employees and contributes to the organization's long-term growth.
| Benefits of Language Learning | Emotional Response |
| --- | --- |
| Improves cultural awareness | Appreciation |
| Boosts confidence | Motivation |
| Enhances problem-solving | Empowerment |
| Fosters inclusivity | Unity |
| Creates personal growth | Fulfillment |
By investing in language learning programs for your team, you are building more robust communication and collaboration within your organization and positioning yourself for future growth opportunities. The benefits of language learning extend far beyond the workplace and contribute to personal development and fulfillment for individuals. Companies that prioritize employee education through language training will undoubtedly see positive individual and organizational results.
Frequently Asked Questions
What Are Some Common Language Learning Programs Used By Companies For Team Development?
Collaborative learning and language exchange programs are common approaches companies use to foster team development through language learning.
Collaborative learning involves working together towards a common goal, sharing knowledge and skills, and providing feedback for each other's growth. This approach allows employees to learn from one another while building stronger relationships and improving their communication skills.
Language exchange programs involve pairing up individuals with different native languages, who then take turns teaching each other their respective languages. Participants improve their language proficiency and develop cultural awareness and empathy toward others through this process.
Companies can implement these programs internally or externally through various resources such as online platforms or dedicated trainers. These methods have proven effective in promoting workplace teamwork, understanding, and inclusivity.
How Does Language Learning Directly Improve Team Communication And Collaboration?
Language learning has improved team communication and collaboration by increasing cultural awareness and linguistic diversity.
When teams are composed of individuals from different backgrounds who speak other languages, language barriers can create obstacles to effective communication and cooperation.
However, when team members learn each other's languages, they gain a deeper understanding of each other's perspectives and cultures. This results in improved collaboration and increased creativity and innovation within the team.
Multilingual benefits include better customer relations and expanded business opportunities in global markets.
As a language learning and team building expert, it is clear that investing in language training for employees leads to stronger teams with enhanced communication skills, greater cultural sensitivity, and a competitive edge in today's diverse marketplace.
Are There Any Specific Industries Or Job Roles Where Multilingualism Is Particularly Valuable For Team Success?
Multilingualism in the workplace presents both advantages and challenges for team success.
The ability to communicate effectively in different languages can foster better relationships with clients, customers, and colleagues from diverse cultural backgrounds.
Additionally, multilingual employees may have a competitive advantage in industries such as international business or diplomacy, where language fluency is essential.
However, promoting language learning among team members requires careful planning and consideration of individual needs and preferences.
Employers should provide resources such as language classes or software and encourage cross-cultural communication to facilitate language acquisition.
Ultimately, incorporating multilingualism into team-building efforts can enhance collaboration and promote diversity within the workplace.
Can Language Learning Programs Be Tailored To The Specific Needs And Goals Of Each Team?
Language learning programs can be tailored to each team's needs and goals.
Just as a tailor customizes clothing to fit an individual's unique shape, customization options for language learning allow teams to learn in ways most effective for their particular circumstances.
This approach recognizes that cross-cultural awareness training is not one-size-fits-all; it requires sensitivity to different groups' diverse experiences and perspectives.
By adapting language learning strategies to suit a team's distinct characteristics, individuals develop more incredible communication skills, ultimately leading to stronger relationships and more successful outcomes.
As such, implementing customized language learning programs is an essential tool for building stronger teams across industries and job roles.
How Can Team Leaders Measure The Success And Impact Of Incorporating Language Learning Into Their Team Development Programs?
Team leaders must measure progress with appropriate metrics and feedback mechanisms to ensure the effectiveness and impact of incorporating language learning into team development programs.
Challenges in implementation often arise due to a need for more engagement from team members, which can be addressed by customizing the program to meet their specific needs and goals.
As language learning and team building experts, we are responsible for providing solutions that promote effective communication within teams while fostering cultural understanding.
By measuring success through relevant metrics and addressing challenges through tailored solutions, we can create stronger teams better equipped to succeed in today's global marketplace.
Conclusion
Language learning programs have become a popular tool for companies to strengthen team communication and collaboration. Commonly used language learning programs include Rosetta Stone, Duolingo, and Babbel. These programs offer employees the opportunity to learn a new language or improve their existing language skills in a fun and interactive way.
Language learning directly improves team communication by breaking down barriers that may exist due to language differences. Multilingual teams can communicate more effectively with international clients and partners, leading to increased business opportunities. Additionally, understanding different languages and cultures fosters empathy and respect within the team, ultimately improving overall collaboration.
Multilingualism is particularly valuable in industries such as international trade, hospitality, healthcare, education, and diplomacy, where cross-cultural communication plays a crucial role in success. However, any job role can benefit from improved language skills as it enhances intercultural competence and opens doors to global markets.
Language learning programs can be tailored to meet the specific needs of each team. When selecting a program, companies should consider factors such as current language proficiency levels, industry-specific vocabulary requirements, cultural sensitivities, and training time availability.
Measuring the success of incorporating language learning into team development programs can be done through various methods such as pre-and post-program assessments on language ability, feedback surveys on perceived improvements in communication and collaboration among team members, or tracking increased business opportunities resulting from improved multilingualism.
In conclusion, incorporating language learning into team development programs has shown promising results for strengthening teams' communication and collaboration abilities. While there is still room for further research on this topic, early evidence suggests that investing in developing employees' linguistic competencies positively impacts individual performances and organizational outcomes.
As experts in this field continue exploring ways to optimize multilingual teamwork strategies using innovative technologies like AI-powered chatbots or virtual reality simulations for immersive cultural experiences – we look forward with excitement at what's yet to come!