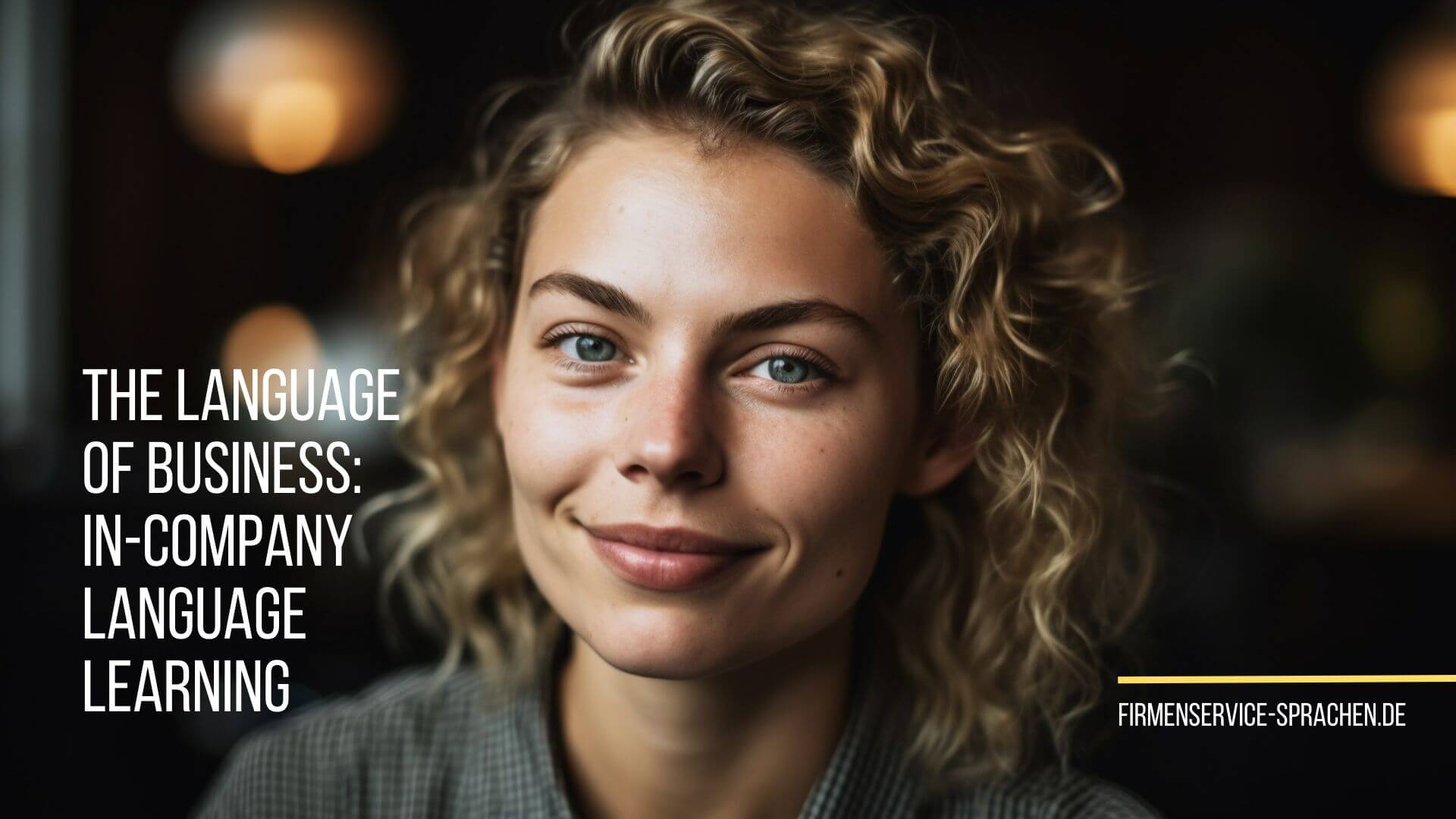 How Language Learning Boosts Cross-Cultural Communication In Business
In today's increasingly globalized business environment, effective cross-cultural communication has become essential for success. With the rise of international trade and the advancement of technology allowing for instant communication across borders, businesses must be able to communicate effectively with people from different cultures and backgrounds. However, language barriers can pose a significant challenge in this regard.
Language learning is one of the most effective ways to boost cross-cultural communication in business. By learning another language, individuals gain insight into another culture's customs, values, and beliefs.
They also improve their ability to listen actively and understand nuances in communication that might have been missed otherwise. In this article, we will explore how language learning can benefit businesses seeking to enhance their cross-cultural communication skills and provide practical tips on incorporating language learning into professional development plans.
Table of Contents
Understanding Cross-Cultural Communication In Business
As the world becomes increasingly globalized, cross-cultural communication has become an essential skill in business. Cultural intelligence and intercultural competence are necessary for companies to succeed in diverse markets. Understanding cultural differences is crucial as it affects every aspect of a company's operations, from marketing strategies to negotiations.
Cultural intelligence refers to the ability to understand and navigate different cultures effectively. This includes awareness of one's culture and biases, knowledge about other cultures, and skills to adapt behavior appropriately.
Intercultural competence goes beyond this by incorporating attitudes such as curiosity, empathy, openness, and respect toward other cultures. Achieving both cultural intelligence and intercultural competence requires ongoing learning and development.
Benefits Of Language Learning For Cross-Cultural Communication
Language learning is a crucial component in facilitating effective cross-cultural communication. It allows individuals to understand and appreciate diverse cultural perspectives, which can help establish new relationships and strengthen existing ones.
One of the most significant benefits of language learning is that it helps individuals develop empathy toward people from different cultures. By understanding their values, beliefs, and customs through language acquisition, learners can build deeper connections with others and create stronger bonds.
Furthermore, language learning also enhances one's cognitive abilities by improving memory retention, problem-solving skills, and critical thinking. These skills are essential when dealing with complex business transactions or negotiations involving parties from multiple cultures.
Strategies such as immersion programs, online courses, and language exchange programs provide ample opportunities for professionals to acquire new languages relevant to their work contexts. As businesses expand globally, mastering foreign languages becomes more crucial than ever to ensure smooth communication across borders.
Overcoming language barriers in business requires specific strategies tailored toward individual needs. In today's global market environment, where international trade has become an integral part of many industries' growth plans, companies must invest resources into providing staff members with training on communicating effectively across cultures using appropriate linguistic expressions.
Overcoming Language Barriers In Business
As discussed in the previous section, language learning is an effective way to boost cross-cultural communication in business. By achieving language proficiency and developing cultural sensitivity, individuals can better understand and connect with colleagues, clients, and customers from different backgrounds. However, despite the benefits of language learning, language barriers still exist in many professional settings.
To overcome these barriers, businesses must take proactive steps toward promoting cross-cultural communication. This includes:
Establishing multicultural teams within organizations
Providing incentives for employees who study foreign languages
Encouraging employees to participate in exchange programs
Facilitating intercultural training sessions at work
Offering translation services as part of employee benefits
Providing resources and support for employees to learn about different cultures and customs.
Additionally, companies should encourage a culture of inclusivity by valuing diversity and promoting open-mindedness towards different cultures. By doing so, businesses can effectively navigate cross-cultural interactions and build stronger relationships with international partners.
Incorporating Language Learning Into Professional Development Plans
To maximize the benefits of language learning for cross-cultural communication in business, it is essential to incorporate interactive methods that allow learners to practice real-life situations. Role-play exercises can effectively simulate common workplace scenarios where intercultural communication may occur. These activities allow learners to apply their language skills in a safe and supportive environment while gaining valuable insights into different cultural norms and practices.
Moreover, incorporating language learning into professional development plans can improve employee engagement and retention rates. When employees feel supported by their organization's efforts to help them develop new skills, they tend to be more motivated and loyal.
Additionally, language training can send a positive message about the company's commitment to diversity and inclusion, enhancing its internal and external reputation. Therefore, including language learning as part of professional development initiatives benefits individual employees and creates a more inclusive work environment.
Next, we will discuss best practices for improving cross-cultural communication in business beyond just incorporating language learning into professional development plans.
Best Practices For Improving Cross-Cultural Communication In Business
A professional development plan that includes language learning is crucial for boosting cross-cultural communication in business.
Language and culture are intertwined; knowing both can help individuals navigate different cultural contexts more easily. However, knowing a tongue does not guarantee successful cross-cultural communication; it also requires understanding the cultural nuances that shape communication styles.
Intercultural training and cultural awareness activities effectively improve cross-cultural communication in business.
Intercultural training allows individuals to learn about different cultures, understand how they impact communication styles, and develop strategies for effectively communicating across cultures.
Cultural awareness activities such as role-playing scenarios or participating in cultural events can also increase sensitivity to other cultures and promote more positive interactions among colleagues from diverse backgrounds.
By incorporating these best practices into their professional development plans, individuals can enhance their ability to communicate effectively with colleagues, clients, and partners worldwide.
Frequently Asked Questions
What Are Some Common Mistakes People Make When Attempting Cross-Cultural Communication In Business?
When attempting cross-cultural communication in business, it is common for individuals to make various mistakes that can hinder the effectiveness of their interactions.
One of the most prevalent errors is not considering cultural differences and norms when communicating with others from different backgrounds. This lack of cultural sensitivity often leads to misunderstandings and misinterpretations between parties, which can escalate into more significant issues if not appropriately addressed.
Another mistake people commonly make is assuming that everyone speaks the same language or shares similar customs and values, leading them to overlook essential nuances that may affect how they communicate effectively.
To avoid these pitfalls, it is essential to undergo cultural sensitivity training and be aware of other cultures' unique characteristics before engaging in cross-cultural communication. By doing so, individuals will be better equipped to navigate potential obstacles and foster more productive relationships across cultural boundaries.
How Do Cultural Differences Impact The Way Business Is Conducted In Different Countries?
Cultural differences have a significant impact on the way business is conducted in different countries.
To conduct successful cross-cultural negotiations, it is crucial to understand and respect cultural differences.
Cultural training can help individuals understand various cultures, which can be beneficial when conducting business internationally.
Cross-cultural negotiation techniques are also essential to ensure that both parties feel respected and heard during the negotiation process.
Understanding communication styles, decision-making processes, and attitudes toward time are examples of areas where cultural differences may influence business interactions.
Therefore, a deep knowledge of culture-specific values is critical in facilitating effective cross-cultural communication in international business settings.
Can Language Learning Make A Significant Difference In Cross-Cultural Communication In Business?
Communication effectively across cultures is a crucial skill for businesses operating in the global market.
A significant factor that affects cross-cultural communication is language proficiency.
The benefits of multilingual employees cannot be overstated, as they understand and appreciate different cultural norms, enabling them to navigate complex business interactions more smoothly.
Language learning can make a significant difference in international business deals by fostering trust and rapport between the parties involved.
It allows individuals to understand nuances in communication and avoid misunderstandings that could negatively impact negotiations or client relationships.
Therefore, investing time and resources into language learning programs is vital for companies looking to expand their operations globally and improve cross-cultural communication skills among their workforce.
What Are Some Strategies For Overcoming Language Barriers In Business, Aside From Learning A New Language?
Navigating language barriers in business communication can be challenging, akin to a captain steering through rough waters. Learning a new language is undoubtedly an effective way to overcome such obstacles, but it may only sometimes be feasible or practical for everyone involved.
Utilizing nonverbal cues and body language can help bridge the gap between parties in these cases. Additionally, translation technology has come a long way in recent years. It can facilitate cross-cultural communication by allowing individuals to communicate effectively without speaking the same language fluently.
As experts in language learning and cross-cultural communication understand, several strategies are available for overcoming linguistic hurdles besides acquiring a new tongue.
Are Any Negative Consequences Or Risks Associated With Incorporating Language Learning Into Professional Development Plans?
Incorporating language learning into professional development plans can positively affect cross-cultural business communication. However, it is essential to acknowledge the limitations of language learning as a solution for overcoming cultural barriers. More than language fluency is needed to guarantee cultural sensitivity and understanding.
Therefore, organizations should also invest in cultural sensitivity training to ensure that employees are equipped with the necessary skills to navigate cross-cultural interactions effectively. It is also worth considering any potential negative consequences or risks associated with mandating language learning as part of professional development plans, such as creating additional workload or causing resentment among employees who may perceive it as unnecessary or unfair.
Ultimately, a well-rounded approach combining language learning and cultural sensitivity training can lead to more successful cross-cultural communication in the workplace.
Conclusion
Cross-cultural communication in business can be a challenging endeavor. Common mistakes include assuming that cultural norms are universal, misinterpreting nonverbal cues, and using idioms or slang that may translate poorly across cultures. Cultural differences also impact how businesses operate in different countries, from negotiation styles to decision-making processes.
However, language learning has been shown to improve cross-cultural communication in business significantly. Speaking the language of your colleagues and clients fosters mutual understanding and respect. It allows for more effective collaboration and negotiations. Additionally, it shows a willingness to invest time and effort into building relationships with those from different cultures.
Strategies for overcoming language barriers include hiring interpreters or translators, providing multilingual resources such as documents or websites, and utilizing technology such as translation apps or video conferencing software with built-in interpretation features.
Incorporating language learning into professional development plans can have numerous benefits but must be approached cautiously to ensure that employees do not feel pressured or forced to learn another language. According to a study by Rosetta Stone Business Solutions, 71% of executives believe that their companies suffer from ineffective cross-cultural communication due to language barriers.
This statistic highlights the importance of investing in language learning programs as part of an overall strategy for improving cross-cultural communication in business. By recognizing the value of linguistic diversity and taking steps towards bridging language gaps, companies can build stronger international relationships and achieve tremendous success on a global scale.