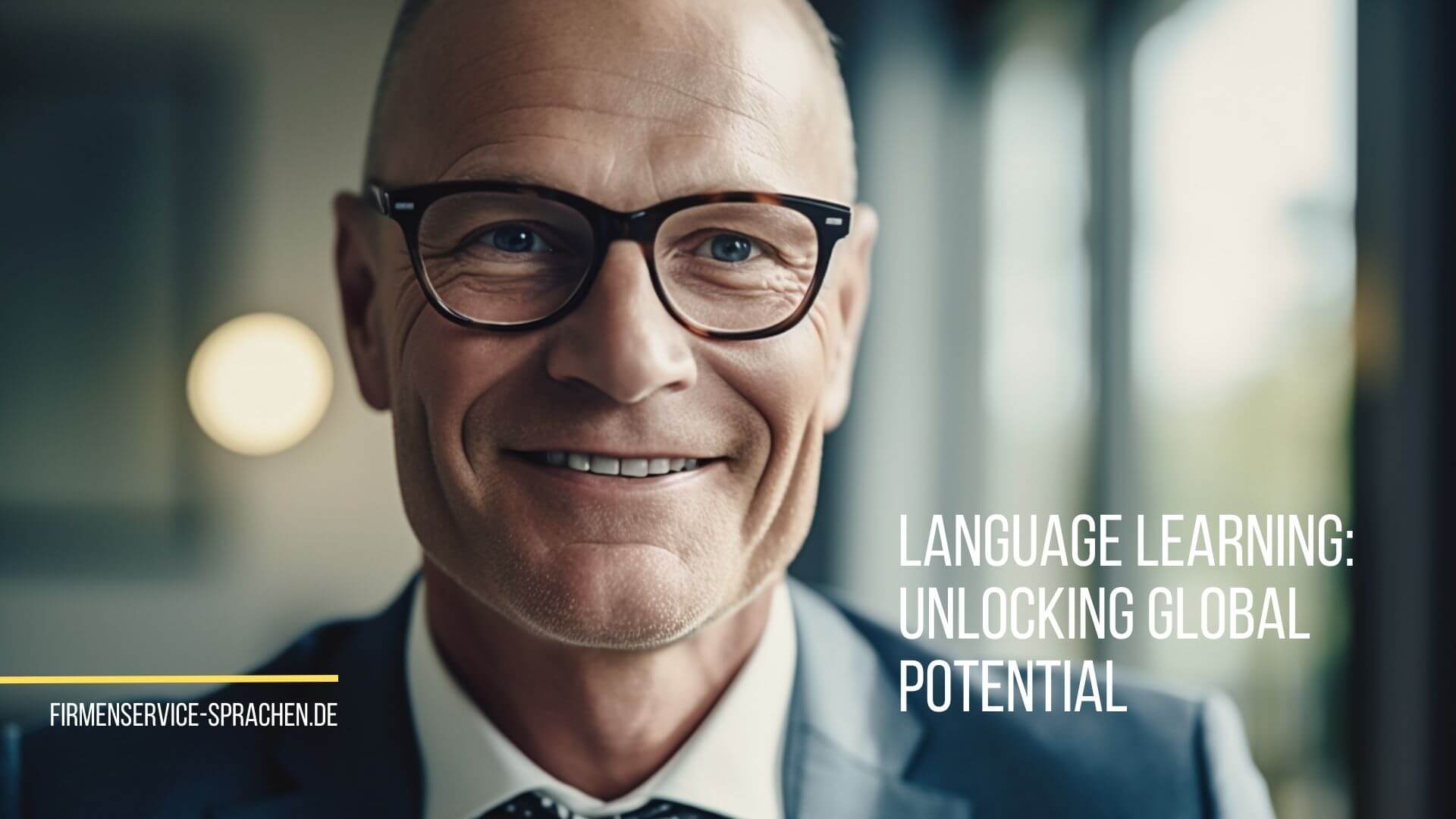 How To Balance Language Learning With A Busy Work Schedule
In today's fast-paced world, balancing work and personal life can be daunting. Adding language learning to the mix may seem impossible for many struggling with time management.
However, balancing language learning with a busy work schedule is possible by adopting effective strategies catering to individual needs. As a language learning specialist, I have observed that people often struggle to find time and motivation for language study amidst their hectic schedules.
This article provides practical tips on how to fit language learning into your daily routine without compromising other obligations. By implementing these strategies, you can manage your time and progress in your language-learning journey while maintaining a healthy work-life balance.
Table of Contents
Identifying Your Learning Goals
Setting priorities is essential when balancing language learning with a busy work schedule. Identifying what you hope to achieve through language learning and prioritizing these goals is crucial.
Are you looking to improve your speaking skills for an upcoming business trip? Or are you interested in expanding your vocabulary for personal enrichment? Whatever the case, setting clear objectives will help you stay motivated and focused on achieving progress.
Measuring progress is another critical component of successful language learning. By regularly assessing your proficiency level, you can determine whether or not your current study methods are effective and adjust them as needed. This could involve taking practice tests, tracking new words learned, or recording yourself speaking aloud.
Identifying and measuring progress towards your learning goals will provide structure and direction as you navigate language learning alongside a hectic work schedule. In the subsequent section, we will discuss creating a realistic study plan that considers both time constraints and individual learning styles.
Creating A Realistic Study Plan
Creating an effective study plan requires careful scheduling of time and setting attainable goals.
Establishing a regular study routine and breaking down language learning objectives into smaller, manageable steps are essential to successful language learning.
Scheduling Time
Efficient time management is essential when balancing language learning with a busy work schedule.
Prioritizing tasks and allocating specific study times throughout the week can help ensure that you are making progress toward your language goals without sacrificing your professional responsibilities.
It is essential to set realistic expectations for yourself and establish a routine that works best for you, whether waking up earlier or dedicating an hour each evening after work.
Creating a consistent study plan and committing to it will improve your language skills and develop valuable time management habits that can benefit all aspects of your life.
Setting Goals
As language learning specialists, we understand the importance of setting goals in creating a realistic study plan. Without clear objectives, it can be easy to lose motivation and direction. Setting achievable goals helps us track progress and provides a sense of accomplishment as milestones are reached.
However, it's important to remember that these goals should be flexible and subject to adjustment based on our changing circumstances or language proficiency level. By regularly evaluating our progress and adjusting our goals accordingly, we can ensure that our study plan remains relevant and practical.
In the next subtopic, we will delve deeper into how goal-setting can benefit language learners and provide practical tips for establishing meaningful objectives.
Utilizing Language Learning Apps And Tools
With technological advancements, language learning has become more accessible than ever before. Many language learning apps and tools are available to help individuals learn a new language at their own pace, on the go, and without any restrictions on time or location.
These apps employ gamification techniques that make learning fun and engaging for learners.
Language exchange programs have also gained popularity as practical tools for language learning. This method allows learners to connect with native speakers of their target language through online platforms, where they can practice speaking, listening, reading, and writing skills in a natural setting.
Engaging in conversation with a native speaker not only improves one's proficiency but also provides cultural insights into the country associated with the language.
Incorporating Language Practice Into Daily Tasks
Finding time to learn a new language can be daunting for busy individuals. However, there are various ways in which language learning can be incorporated into daily tasks without taking up too much of one's precious time. One such method is by integrating language practice during the daily commute. Instead of listening to music or radio on the drive to work, try listening to an audiobook or podcast in the target language. This will help improve pronunciation and comprehension skills and add valuable minutes of practice every day.
Another option for incorporating language learning into daily tasks is doing so while exercising. Many people listen to music while working out, but why not switch it up by putting on a foreign-language playlist or audiobook? Furthermore, utilizing apps designed for language learning that incorporate exercise routines could also be beneficial. These applications provide the added benefit of physical activity and mental stimulation, making it easier to stick with practicing regularly.
To emphasize this point further, consider the following table:
| Task | Traditional Approach | Incorporating Language Learning |
| --- | --- | --- |
| Commuting | Listening to Music/Radio | Audio Books/Podcasts in Target Language |
| Exercise | Listening to Music | Foreign-Language Playlist/Audiobook/Apps |
By incorporating these small changes into everyday habits, learners can gain valuable experience without sacrificing personal and professional life commitments. In addition, consistently engaging in these activities may increase motivation and make it easier to commit more time to dedicated study sessions when possible.
Moving forward onto "Finding Support and Accountability," learners should remember that having support from others who share similar goals can significantly enhance their ability to succeed at language learning.
Finding Support And Accountability
As the saying goes, 'No man is an island.' This is especially true when it comes to language learning. Finding support and accountability can be incredibly helpful in balancing language learning with a busy work schedule.
One way to do this is through language exchange programs. Language exchanges involve finding someone who speaks your target language and wants to learn your native language. You then take turns practicing speaking and listening in each other's languages. This helps improve your skills and provides motivation and accountability as you work towards mutual goals.
Many online resources are available for finding language exchange partners, such as Tandem or HelloTalk. These platforms offer features like instant messaging, video calls, and even built-in translation tools to make conversations easier.
Another option for finding support and accountability is through online communities dedicated to language learning. Reddit has several subreddits focused on different languages where learners can ask questions, share resources, and connect with others studying the same language. Facebook groups are another great resource – countless groups are dedicated to specific languages or regions where members can discuss grammar, vocabulary, culture, and more.
Additionally, YouTube has a growing number of channels devoted entirely to teaching languages that provide lessons ranging from beginner-level basics to advanced conversation practice.
Overall, incorporating both language exchange programs and joining online communities can provide invaluable support and motivation throughout your language learning journey despite having a busy work schedule. Connecting with other learners worldwide who share your passion for mastering new languages will help build confidence while improving your proficiency level in any given foreign tongue!
Frequently Asked Questions
What Are Some Effective Ways To Memorize Vocabulary Words?
The effective memorization of vocabulary words is a crucial aspect of language learning.
Two popular techniques that can aid in this process are flashcards and mnemonic devices. Flashcards involve writing the target word on one side and its translation or definition on the other, allowing learners to test themselves repeatedly until they have mastered each term's meaning.
Mnemonic devices use creative associations to connect new words with concepts already known by the learner, such as using visual imagery or acronyms to link similar-sounding terms together.
Both methods require regular practice and repetition over time for optimal results, but their effectiveness can make all the difference when building a solid foundation in any foreign language.
Can Watching TV Shows Or Movies In The Target Language Help With Language Learning?
Incorporating television shows or movies in the target language can be a helpful tool for language learning. However, it should be considered as a method of acquiring proficiency.
Music, podcasts, and audiobooks can also aid in language acquisition by providing exposure to native speakers' accents and intonations.
Additionally, incorporating language learning into daily activities such as cooking or cleaning can help reinforce vocabulary and grammar rules learned through formal instruction.
As with any skill, consistent practice is crucial in improving fluency in a second language. Therefore, utilizing various methods that fit into one's busy schedule is vital for successful language learning.
How Often Should I Practice Speaking With A Native Speaker?
To improve speaking skills in a foreign language, practicing with native speakers is crucial. However, many learners need help finding time for regular conversation practice due to their busy schedules.
Language exchange platforms like iTalki and Tandem offer a solution by connecting learners with native speakers online. While some may argue that these virtual conversations lack the authenticity of face-to-face interactions, they can still be effective if approached with intentionality and dedication.
Learners can make significant progress in their speaking abilities despite their busy work schedules by setting aside dedicated times for language practice and seeking to engage conversational partners. As a language learning specialist, it is essential to encourage consistent effort toward this goal and provide resources to support learners' success.
Is It Necessary To Travel To A Country Where The Target Language Is Spoken To Become Fluent?
Becoming fluent in a target language does not necessarily require traveling to a country where it is spoken.
While immersion techniques can be practical, online resources such as language learning apps and websites provide ample opportunities for practice and exposure to the language.
However, it is essential to note that becoming fluent involves more than memorizing vocabulary or grammar rules; it requires consistent effort and dedication over time.
Therefore, incorporating online resources and immersion techniques, such as speaking with native speakers or watching films in the target language, can facilitate fluency acquisition regardless of physical location.
What Are Some Common Mistakes To Avoid When Learning A New Language?
Language learning is a process that requires patience, dedication, and persistence. However, learners often need to correct their progress.
Some of the most frequent errors include relying solely on textbooks or language apps for practice, neglecting to speak and listening skills, avoiding making mistakes due to fear of embarrassment, and failing to manage time effectively.
Language learners should avoid these pitfalls by incorporating various resources into their learning routines, such as native speakers' conversations, podcasts, films, or TV shows in the target language. Effective time management strategies like setting achievable goals, prioritizing activities, and scheduling regular study sessions can also help optimize language proficiency development.
As a language learning specialist, I recommend adopting an active approach to mastering new languages while being mindful of personal strengths and weaknesses, along with consistent effort towards improvement.
Conclusion
Language learning can be challenging, especially for those with busy work schedules. However, learners can progress even amidst their packed agendas by incorporating effective memorization techniques and taking advantage of resources like TV shows and movies in the target language.
One helpful method for committing vocabulary words to memory is repetition and association. For instance, creating flashcards that pair new words with visual cues or related phrases can help reinforce comprehension.
Additionally, regularly immersing oneself in conversational contexts – whether through speaking practice with native speakers or exposure to authentic media content – can improve fluency and understanding.
While traveling to a country where the target language is spoken may provide an immersive experience ideal for advanced learners, it isn't strictly necessary to achieve fluency. Instead, consistent practice over time will yield results.
Finally, mistakes such as relying too heavily on translation tools or not focusing enough on pronunciation should be avoided to maximize success.
In conclusion, mastering a new language requires dedication and patience; however, there are many ways to balance this task with other commitments. Learning a language is like climbing a mountain: challenging but rewarding when you reach your goal at the top. By adopting intelligent study habits and utilizing available resources consistently over time, anyone can climb the summit of linguistic proficiency while managing their daily schedule effectively.